Social action
We have allocated part of its profits to the Angels in Action NGO, which aims to support families at risk.
The Angels in Action Policy goes beyond mere assistance, the action is deeper.
In addition to meeting the immediate needs of these families, the NGO members identify one or more people with a greater capacity to effectively change the situation, and provides these individuals with training courses, equipment and materials for their studies and also find in the community a job opportunity. When necessary, reforms are also made in the houses. This action is continued until the family reestablishes itself and is able to walk alone out of the risky situation.
It is putting into practice the well-known saying: "Do not give the fish, teach fishing" In addition to this type of support Angels in Action also maintains the project "Dr. Amor ", which carries out a work to raise awareness among physicians, dentists, psychologists and other health professionals to dedicate a few consultations per month in their private practices or if necessary at home to people who need care that they would not get in the public health system. Would take too long to get it, which could put the family at risk.
Watch the video below and get to know more about Angels in Action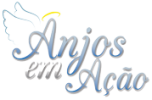 Visit the Angels in Action website by clicking here
Projects
Soon we will make available on this portal the possibility of the seller of each equipment to allocate part of the value of the sale of his equipment to the NGO or Institution of his preference. We are already working to get this tool online as soon as possible.